AcroYoga Class and Partnermovement and Relaxation at Northern Yoga Center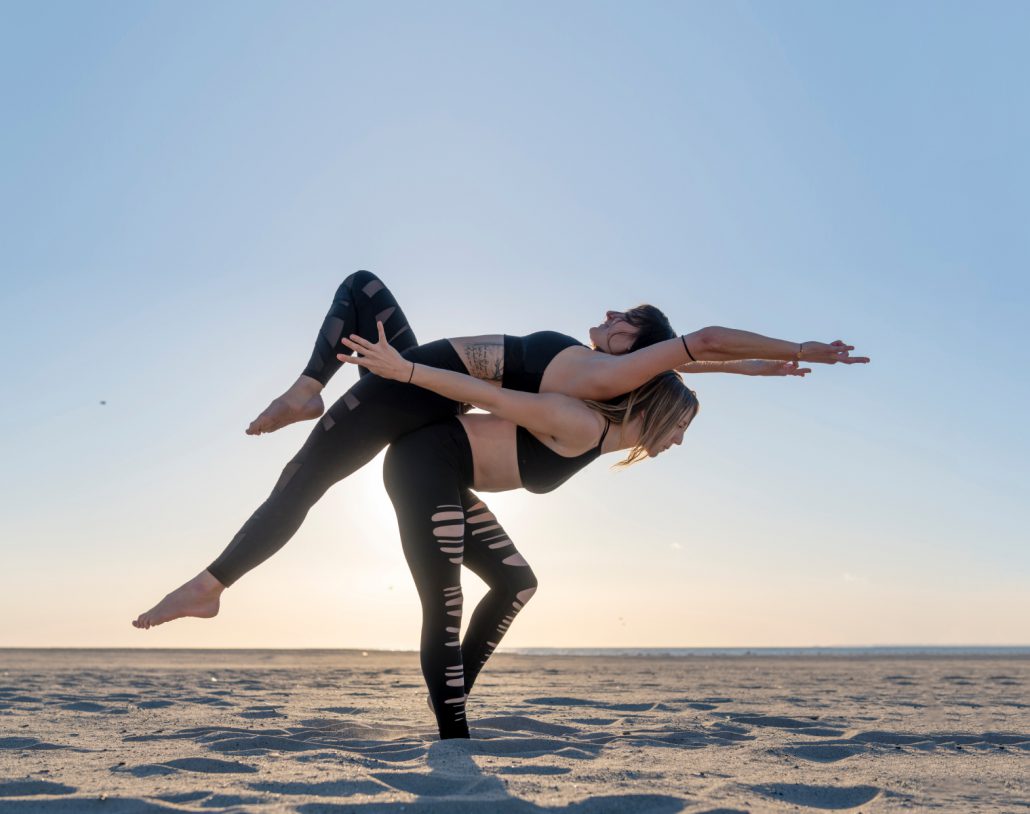 Come learn Acro Yoga from 2-4:30pm with Jules Kuhner, a Berlin based Acro Yoga and Thai Massage teacher.
What's Acro Yoga?  What's a jam?
Acroyoga is the practice of doing yoga with two or more people.  In this workshop we will explore the foundations of "L Base" Acro Yoga, where one partner (base) is on their back, feet in the air, and the other partner (flyer) is up on the base's feet, hands, or both!
This workshop is a playful connection between acrobatics, yoga and the healing arts of therapeutics. Acro Yoga is an invitation from the circus of every day life into the circus of lightness and feeling alive. Explore motion and momentum in different forms. Learn more about balancing by flying or letting somebody fly. Trust and unfold. This is a journey of pure connection with yourself, others and the community. Let's meet the world as our playground.
An Acro Yoga Jam is when people who practice acro yoga get together to practice (play) together without necessarily having specific instruction.  That way each person can work on what they're interested in and learn from a variety of people.  This is a great way to continue practicing what you've learned in class, and pick up some tricks from others!
You do not need to come with a partner, in fact, even if you do, you will be paired with up to 3 or 4 people because even though acro yoga typically happens with two people, having spotters is very important and sometimes you need more than one!  So come with friends, or make new ones!
Price for Workshop: $40
We are so lucky to welcome Jules Kuhner, from Berlin for this special series of workshops.
The partner movement and relaxation workshop is centered around Therapeutic Acro Yoga, and Thai Yoga Massage.  You may come with a partner or make a friend the day of.
Therapeutic Acro Yoga
An important part of decompression after training in acro yoga, is unwinding.  While the body recovers and it also helps each partner develop a sense of trust with each other and within themselves.  To practice therapeutics with a friend or loved one is to show great respect and presence for one another.  A practice that will benefit any relationship!
Thai Yoga Massage
The world of healing and mindful touch. A dance of giving and receiving. Letting go and breathing. Thai Yoga Massage includes working on the energy lines of the body. We use pressure points and different stretching techniques which can be static or dynamic. The approach is holistic and touches the whole being. By moving energy and prana through the body we stimulate relaxation and regeneration. This may initiate a self- healing process. My personal focus during a thai massage session is intuitive. I allow the body to speak to me and let my hands guide the way. The receiver should wear comfortable clothes and will lie on a floor mattress. Explore mindful touch for body, mind and soul.
Date:  14.09.2019 (Sa)
Time: 2.00 pm – 4.30 pm
Location: Northern Yoga Center
Price: 40 $
Booking: Onlinebooking
Date:  14.09.2019 (Sa)
Time: 5.00 pm – 6.30 pm
Location: Northern Yoga Center
Price: 30 $
Booking: Onlinebooking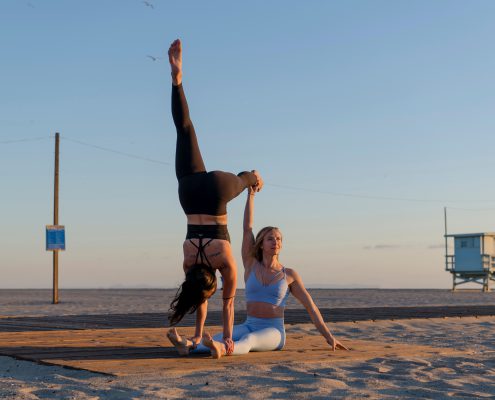 http://yogabyjules.de/wp-content/uploads/2019/06/MRsz1loQ.jpeg
5394
8091
Jules
http://yogabyjules.de/wp-content/uploads/2017/12/logo.png
Jules
2019-06-24 14:52:15
2019-06-25 09:44:43
15.09.19 Handstand Playground @ Northern Yoga Center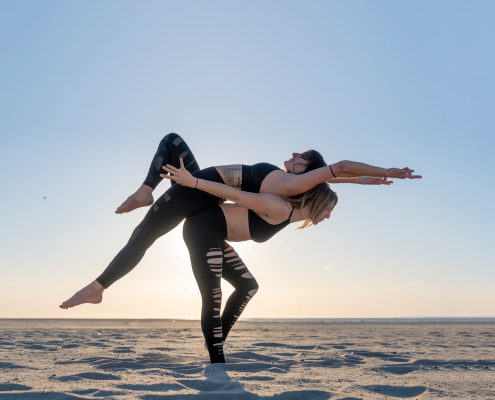 http://yogabyjules.de/wp-content/uploads/2019/06/QEVTEu3w.jpeg
1200
1519
Jules
http://yogabyjules.de/wp-content/uploads/2017/12/logo.png
Jules
2019-06-24 14:47:12
2019-06-24 14:53:41
14.09.19 Acro, Partnermovement and Relaxation @ Northern Yoga Center